2137.438 – THE RECKONING – NIGHT 2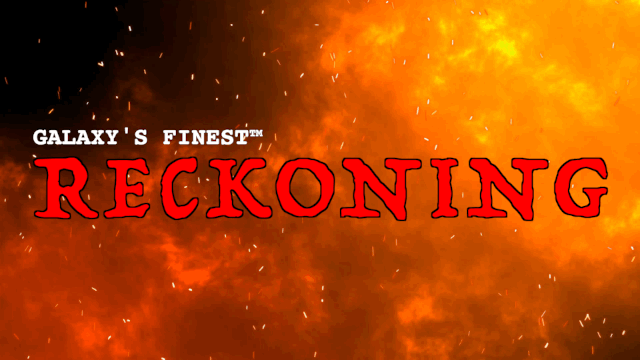 Live from Deimos Intergalactic Arena, Deimos!
ALL MATCHES TITAN DEATH RULES
TARVAL made short work of Murtak using DEATH TRAP. Tarval contemplated trapping Murtak but said, "If I let him go, maybe he'll grow bigger and I can catch him later." *
TARVAL bested Necros with DEATH TRAP. Tarval contemplated trapping the vampire but Orrus, who was at ringside, dissuaded him. *
TARVAL was able to take out Aethran Soldier with DEATH TRAP, despite Dark Menace's machinations. Tarval hadn't even broken a sweat yet. *
TARVAL used DEATH TRAP to quickly put away Burning Man. After the bell, Tarval rolled Burning Man out of the ring and said, "Who's next?!" *
TARVAL took advantage of Demon Godsend's weakened mental state to get the win with DEATH TRAP. Demon Godsend, still captive of The Ani-Men and Wolf and Kill Prey were at ringside to make sure it stayed that way. ****
TARVAL used Evolution Elbows to topple Azuma and pick up another amazing victory. The crowd began to wonder if anyone could stop Tarval! ***
TARVAL surprised Saber with DEATH TRAP to get the win in a one sided affair. *
ORRUS is the one to finally stop his partner with the UNSTOPPABLE SLAM to advance. Many in the crowd think that Orrus demanded Tarval to lose, but the two seemed to go toe to toe with all their might. Tarval climbed out of the ring but remained at ringside for Orrus' next match. *
DEATH KNIGHT (II) uses I STRIKE FOR FREEDOME to knock Orrus out of the running. Up to the finisher, Death Knight used repeated loaded glove shots to soften up Orrus. *
TOTALIS got the win over Death Knight (II) with FINAL ROUND in the match of the night. Highly competitive and both men were bloody by the end. *****
TOTALIS pulls off an astonishing victory over The Basilisk using FINAL ROUND. At this point Totalis was badly fatigued but was still standing. **
TEMPEST uses a Tornado DDT to get the win and knock Totalis out of the Gauntlet. The fans are behind Tempest all the way here. ***
Before the next match, Shayne came out and said to Tempest, "You got the hell beat out of you by Totalis so I know you ain't 100%. So if you lose tonight, I will grant you a rematch anytime when you're feeling more rested."
Interplanetary Match
Shayne used Real Ordel to defeat the Interplanetary Championship against Tempest in a decent match. **
Shayne ends the evening as champ but it seems Tempest will get a rematch soon. And Tarval breaks records as MVP winning a whopping 7 matches in a row.