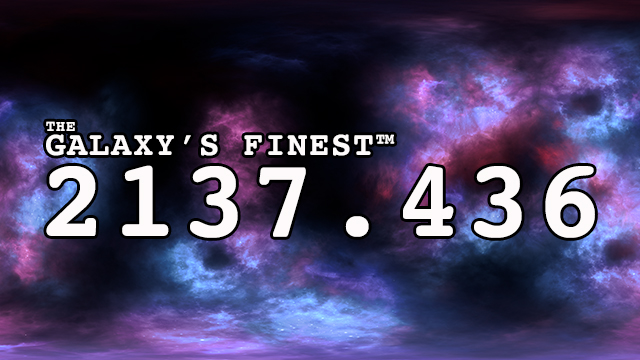 Live from Deimos Intergalactic Arena, Deimos!
GODSEND destroyed Aethran Overmaster after using the Super Savior Drop onto the chain in a Non-Title Castor Chain Match! The Gladiator team is in disarray. Godsend claimed victory over the Aethrans and demanded all Aethran forces immediately vacate Castilex. He also demanded a Galaxian Title shot. Siege is heard telling Fist, "We'll have to do this ourselves." *****
MEAN STREETS barely picked up a win against The Natives when Patch surprised Krud with a small package. Skiver and Patch got into a shoving match after the bell. Sly Drury ran out to calm them down. **
CATFIGHT got revenge on Storm in a Barbed Wire Cosmic Cage, escaping after FELINE FURY. Another crushing blow to the Gladiator team as Storm is injured! Catfight shouted, "They said the women's division was finished! I say Storm and Bulldoze are finished!" **
TEMPEST wowed the galaxy by pinning Demon Godsend after a Tornado DDT in a Castilex Slave Match. Moments after the bell, Wolf and Kill Prey appeared and took Demon Godsend prisoner! Definitely a low for the Dominion after Godsend's win. ****
GLADIATORS made incredibly short work of Castilex when Siege covered Sentinel after SIEGE AND STORM. The frustrations of the evening's losses settling in. Siege and First make a statement. ***
MONOLITH used the DECAPITATOR on the arena floor to beat Tarval in a Hardcore Titan Death Match. Monolith demanded Orrus face him next! ***
–
UP NEXT
–
THE RECKONING!
The most talked about event in the Galaxy with the most storied history! Nothing like it anywhere! 4 cards of action with every uninjured wrestler taking part! All titles will be defended! Stay tuned, fans!