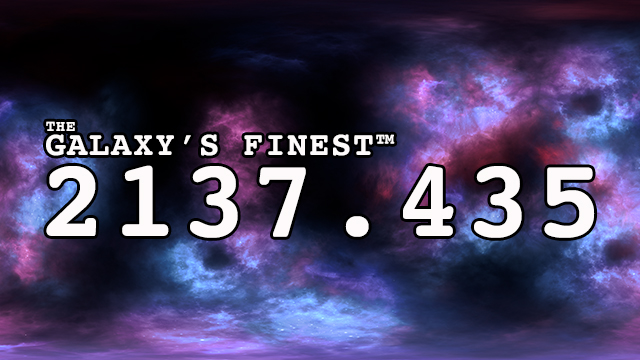 Live from Deimos Intergalactic Arena, Deimos!
AETHRAN SOLDIER used a power bomb to win over Murtak in a hard fought match. The Aethran Soldier makes it clear to Murtak that they are loyal to Aethra and would never defect. Murtak weakly moans in response. ***
FALLER picks up a big win over Totalis with DOWN TO SIZE. Fans go wild as the big man from Hydra tells Totalis "Next time put one of your worthless titles on the line! I'll be glad to take it." ***
SLY DRURY took out HelSin with REGIME CHANGE and told him "Stick to hunting vampires, partner."
EXO-KING (II) beat Fist via DQ when Fist hit Exo-King with an Aethran Helmet. After the bell, Fist and Paralyze attacked Exo-King from behind and hit him with two piledrivers apiece until Massif and Death Knight made the save. Exo-King is injured. **
PARALYZE got a DQ victory over Death Knight when Death Knight refused to stop choking Paralyze with the handle of his lance. The bad blood between Massif and Dark Menace continues as their men are throwing the rule book out the window in this feud! Dark Menace still demands that Massif steps down as Co-Commissioner. ***
COSMIC WOMAN easily handled Bulldoze in a COSMIC CAGE MATCH, escaping after VORTEX UNLEASHED. Cosmic Woman declared "The threat of the Gladiators destroying the women's division has been neutralized." The fans loved it. **
–
UP NEXT
–
CARD 2137.436 FROM DEIMOS
Non-Title Castor Chain Match
GODSEND VS AETHRAN OVERMASTER. After beating every single Gladiator, Godsend gets his shot at Aethran Overmaster! The entire Gladiator team is on edge and a loss here would be catastrophic!
Hardcore Titan Death Match
MONOLITH VS TARVAL. Monolith returns from injury to face the man who injured him!
Cosmic Cage Match
CATFIGHT VS STORM. Catfight once again returns from injury to try and get revenge on Storm!
GLADIATORS VS CASTILEX. After several cards fighting in single matches, Siege and Fist reunite to take on former tag champs CASTILEX. A win here would propel either team to a title shot.
Ani-men/Dominion Feud
Castilex Slave Match
DEMON GODSEND VS TEMPEST. Demon Godsend looks aims to quash the Anime/Dominion feud before it gets started and take a prisoner while doing it.
MEAN STREETS VS THE NATIVES. Mean Streets are desperate for a win.