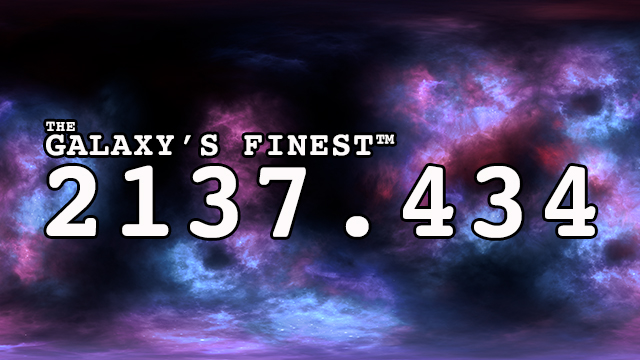 Live from Deimos Intergalactic Arena, Deimos!
BETTER THAN HUMAN trounced The Natives when Tharkas used ONLY HUMAN on Krud. "All the tag teams in the GWF are afraid to face the Chameleon Creatures! Better Than Human is not and we challenge them to a non-title match!" *
LADY GODSEND overcame Hyla with QUEEN OF THE REALM in a competitive match. **
TEMPEST ran circles around Demon Godsend beating him with HIGH TIDES. This mini Ani-Men versus Dominion feud winds up at 1-1. "While Godsend is pre-occupied with the Gladiators, this is the perfect time to take out the rest of the Dominion! We've got to strike now!" **
AZUMA delivers Orrus, the Unstoppable his first loss but he has to hit him with ZENSHO four times to do it. Tarval interfered twice raising the ire of Lord Nexus! ****
FDF TRADITION delivered a quick loss to the new team of Necros and Burning Man called BLOOD IS BOILING when Climber surprised Necros with a quick roll up. Sly Drury is determined to find a new team within Martial Law to climb the tag ranks since Mean Streets is in a slump. This pairing of Necros and Burning Man was a dud. SQUASH
In the Main Event, GODSEND hits a perfect cross body block to deliver Siege his first loss in an amazing match! Godsend has now beaten all the Gladiators except for Aethran Overmaster! "Overmaster! There's nowhere else to hide! I've beaten all your men! You must face me!"
—
UP NEXT
—
CARD 2137.435 FROM DEIMOS
COSMIC CAGE MATCH
COSMIC WOMAN VS BULLDOZE. Cosmic Woman says, "If I try to put you down as you should be, someone stops me. In a cage, no one can!"
Dark Menace is demanding to be the sole Commissioner since, "Massif constantly interferes in matches!" He's challenged the Liberators!
DEATH KNIGHT VS PARALYZE.
FIST VS. EXO-KING
HELSIN VS SLY DRURY. Drury says, "You're going to find out I'm a much quicker draw then you are partner!"
FALLER VS TOTALIS.
MURTAK VS. AETHRAN SOLDIER. Murtak has been trying to persuade the Aethran Soldiers to desert and join his army. Rebuffed, he's now challenged one of them to a match!