2136.410 – RINGS OF DESTRUCTION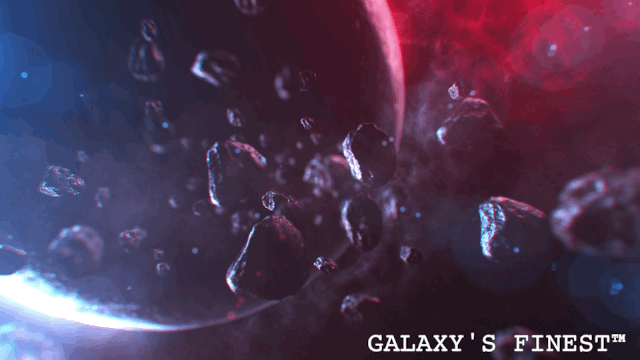 Live from Deimos Intergalactic Arena, Deimos!
CHAMELEON CREATURES d. BETTER THAN HUMAN via pinfall when Chameleon Creature Black Death covers Tharkas after UNIVERSE SHATTERED – ***1/2 – Tharkas had demanded this rematch from RECKONING but was probably regretting it. CHAMELEON CREATURES look the best we've seen them! They used rapid fire tags to keep PSI and Tharkas off balance and get the win. Have they finally adjusted to this galaxy?
Taichi d. Scorn via submission after locking in an ARM TRIANGLE out of nowhere as Scorn attempted a cross body block from the top rope – ***** – Absolutely incredible match! These two women h-a-t-e each other and this match could have gone either way. Doubtful that things are settled between these two with this match.
HelSin came out to the ring fired up. He was without the INTERPLANETARY CHAMPIONSHIP but he was focused. Suddenly a screeching that could only mean…
THE BASILISK!
HelSin stands firm and is ready to battle this…creature!
HelSin d. The Basilisk via pinfall after Mallet Thrust – ***** – HelSin was able to hang with The Basilisk move for move and, without too much trouble, was able to put him away!
After the bell, HelSin exits the ring. A woman from the crowd hops the railing and runs into the ring! She begins trying to pick up The Basilisk who is still out! Security runs to ring to try and get the interloper out of the ring. As they climb into the ring, The Basilisk begins to stir and security backs off.
Suddenly, The Basilisk is on his feet and he grabs the woman and shakes her violently! The shaking causes the woman's hair to fall off? When the shaking stops the crowd can see the woman is no woman it is Murtak! The Basilisk hits Cry of The Basilisk on the hapless Murtak and leaves the ring and exits through the crowd! Security scrapes Murtak off the mat.
ROYAL UPRISING d. MEAN STREETS via DQ when Skiver whips Death Knight into the ring post – ** – Both teams were doing damage to each other but MEAN STREETS had the upper hand. The action spilled outside the ring things devolved into brawl. The ref called it when Skiver whipped Death Knight into the ring post. Security had to separate the four men.
The crowd was surprised to see Commissioner Massif head to ringside and gave him a standing ovation.
MASSIF: Thank you. Thank you. I'm fine. I may be getting older but I can still take a beating or two. Now, I'm still not one hundred percent sure exactly who it was that attacked me but I've got some ideas. But right now I'd like to bring out the INTERPLANETARY CHAMPION…Shayne.
Shayne heads to the ring. All smiles.
SHAYNE: Now Commissioner, you don't think I attacked you do you?
MASSIF: I'll deal with whomever attacked me at a later time. You're here now for two reasons. One, I told you, plainly, that if you participated in the INTERPLANETARY GAUNTLET you could not participate in the GALAXIAN CHAMPIONSHIP GAUNTLET. You blatantly defied me on that. The second reason you're out here is because as RECKONING went off the air, you attacked new GALAXIAN CHAMPION Monolith from behind. So I figured, to punish you for those two things, I'd give Monolith a chance to attack you from behind.
Shayne spun around and found Monolith standing directly behind him! Monolith leveled Shayne with a powerful clothesline as Massif left the ring and the bell rang!
NON-TITLE MATCH
Monolith d. Shayne via DQ after Shayne clobbers Monolith with the INTERPLANETARY CHAMPIONSHIP – *1/2 – This was a brawl from the start! During the match Shayne kept trying to goad Monolith into making it title vs. title but Monolith was focused solely on destroying Shayne. After the bell, Massif made it clear that a title vs. title match would never happen.
MAIN EVENT
AETHRAN ULTIMATE ESCAPE MATCH
Aethran Overmaster & GLADIATORS d. Endgame & FDF TRADITION via escape – *****
ORDER OF ESCAPES:
1. Endgame d. Overmaster via submission after ROLLING FIGURE FOUR.
2. Tank d. Aethran Overmaster via pinfall after FDF TRADITION.
3. Aethran Overmaster d. Climber via pinfall after ramming his head into the metal bars.
4. Probation d. Climber via pinfall after a Tombstone Piledriver.
5. Fist d. Climber via pinfall after Mounted Punches.
After the first two, rapid fire, escapes the Aethran wisely began to protect the injured Aethran Overmaster and when they'd beaten Climber sufficiently they let Overmaster get the pinfall to escape. The Aethrans get some measure of payback against the FDF but knowing them it isn't enough.
Fist and Probation stand with the injured, and worse for wear, Aethran Overmaster as we…
FADE TO BLACK