2136.406 – RECKONING – NIGHT 1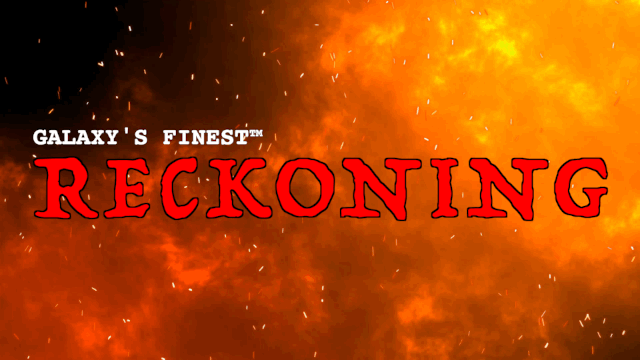 Live from Deimos Intergalactic Arena, Deimos!
GWF WOMEN'S CHAMPIONSHIP
RANKING GAUNTLET
ALL MATCHES FOUGHT UNDER TITAN DEATH RULES!
Kralla d. Killer Queen via pinfall after a CENTRA SPINEBUSTER – **1/2 – Super big win by Kralla to kick things off.  She dominated Killer Queen.  Killer Queen got in no offense.
Kralla d. Sinful via pinfall VILLAINESS BRAINBUSTER – ****1/2 – Again, Kralla puts her opponent away with a super strong offense and takes no damage!
Elina d. Kralla via pinfall after RESURRECTION – *1/2 – Elina gets a big victory here stopping the rookie Kralla in her tracks!
Lady Godsend d. Elina via pinfall after a missed turnbuckle charge – **** – Using her smarts, Lady Godsend picks up a victory here and sends Elina packing.
Lady Godsend d. Catfight via pinfall with QUEEN OF THE REALM – ***1/2 – Another big victory here by Lady Godsend!
Scorn d. Lady Godsend vis pinfall after a running knee to the face – ***** – Last year's MVP get the sin but at what cost?! Lady Godsend beat the holy crap out of Scorn (8 tokens)!  Scorn is barely standing but signals that she is good to compete.
Taichi d. Scorn via submission with a KNEE BAR – * – This was over in seconds!  Taichi took advantage of the weakened state of Scorn and puts her away.
Taichi d. Shann-Ra via submission with a ARM TRIANGLE – *1/2 – Taichi bests Shann-Ra in short order and moves to the finals!
GWF WOMEN'S CHAMPIONSHIP
Cosmic Woman d. Taichi via pinfall with VORTEX UNLEASHED – **1/2 – Cosmic Woman was in trouble early on and Taichi was relentless, but Cosmic Woman made a big comeback and hit VORTEX UNLEASHED to get the win and retain the GWF WOMEN'S CHAMPIONSHIP!
2136 RECKONING MVP: Taichi (2 wins)*
*even though Lady Godsend and Kralla both got 2 wins apiece, Taichi was ranked higher so she gets the MVP award.  This is Taichi's 4 time as MVP since her debut.