CARD 2131.296 – SUPERNOVA
January 31, 2016
|
Comments Off

on CARD 2131.296 – SUPERNOVA
Live from the Eunomia Events Centre, Asteroid Belt
Commentary: Trent Lawless
Backstage/Ringside: Nitro
The fans of the GALAXY'S FINEST™ feel as is it's a whole new era.  Last card, the ANIMEN OF ANDROMEDA destroyed the ULTIMATE ANIMEN™ on one of the biggest SuperCards of the year, BATTLEZONE and tonight's card signals that we have begun on the road to the BIG BANG, the final card of the year!  Of course that means we will have stops at CIVIL WAR and BETRAYAL to determine who will get title shots at BIG BANG, but before that, we have SuperNova!  Tonight is a stacked card with a HUGE main event pitting Turmoil versus Minister of War in a Cosmic Cage!
The fans boo loudly as Dark Menace appears in the entranceway.  He is all smiles.  His team, DARK FORCES accompanies him and, as he steps forward, a podium suddenly appears with a red logo bearing the letters DM, USPF and 2132.  He holds up his hands for the fans in attendance to be quiet and that doesn't work.  Looks like we're about to hear the big announcement that Dark Menace promised us at BATTLEZONE!
DARK MENACE:  Thank you, thank you.  That's really nice.  Thank you.  It's great to be here at the Eunomia Events Center.  It's great to be in the wonderful Asteroid Belt and it's an honor to have you all here for what, I promise, will be an announcement that will shake the galaxy to it's core.  Our galaxy is in serious trouble.  Our galaxy is unraveling at the seams.  We are losing our grip.  Planets are going to war more now than ever before.  Once friendly planets are leaving the United Federation of Stars and Planets at an alarming rate.  The Galaxy is becoming a scarier place with more of these, illegal, alien races disrupting trade routes and conquering planets.  And it's no wonder that this collapse of all we hold dear is happening.  The current UFSP administration is letting it happen!  It's true!  They allowed Black Death to happen!  Instead of sending the might of the great UFSP armed forces into the middle of Ground Zero and destroying the likes of Sur and Bex and End of days, the UFSP just stood back with a 'watch and see' attitude.  Well, where did that get us?  It got us with half the population of the civilized galaxy dead or brain dead, that's where it got us!  Disgusting.  We cannot let something like that happen again.  We cannot let it happen again.  By the time Black Death was over, the dream of the United Federation of Stars and Planets was dead.  I'm a citizen of the United Federation of Stars and Planets and whether you like me or you hate me, you must be as pissed off about the current administration as I am because you too are a citizen of the United Federation of Stars and Planets!  It's time to shake up the status quo.  There's an election coming up in 2132 and it is time to let a real mastermind take control and bring the dream of the UFSP back to life.  It's time for me, Dark Menace to be president of the United Federation of Stars and Planets.  If I am elected president I will bring the UFSP back bigger and better and stronger than ever before and, together, we will make this galaxy great again!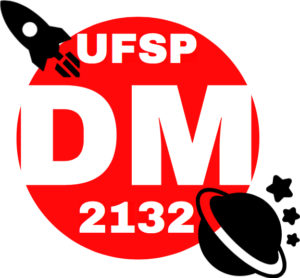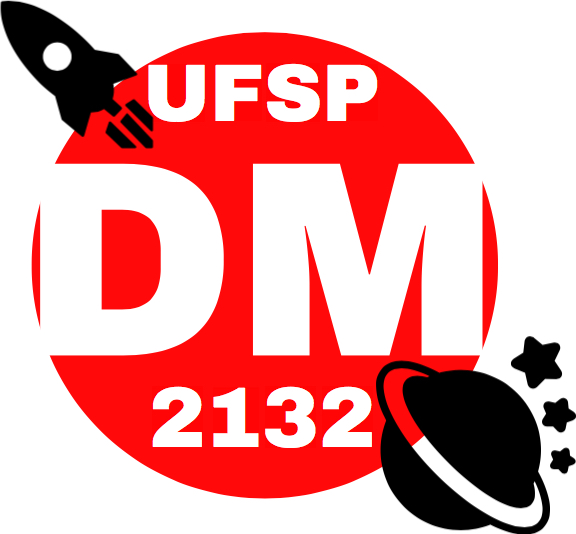 Momentous, ladies and gentlemen!  Dark Menace announces he will be running for president of the United Federation of Stars and Planets!  The fans are booing loudly but this is truly unprecedented!  Dark Menace raises his arms and his team gathers around him and hoists him up onto their shoulders.  Fans, nothing like this has ever happened in the history of any wrestling organization anywhere!  This…is game changing.
Dark Menace and his team celebrate for several minutes and eventually leave, presumably so Dark Menace can talk to reporters.  There's a huge night of action ahead, but it seems to almost pale in comparison to what we just witnessed.
The mood in the arena does a complete 180 as out comes the leader of the ANIMEN OF ANDROMEDA, Plethador to the deafening cheering of the crowd!  He does the Plethador Shuffle to his theme song as he makes his way to the ring.  The fans are happy to see him back after his injury and laud him for orchestrating the cohesion of the ANIMEN team in order to be victorious at BATTLEZONE.  He climbs up into the ring and awaits his opponent.
The mood turns sour again as out with no music, no armor, no Leveler, is Aethran Overmaster!  He strides ringside ignoring everyone and focusing solely on Plethador.  He climbs into the ring and ref calls for the bell!
Aethran Overmaster d. Plethador via pinfall after DOMINANCE – * – Not as one sided as Overmaster's previous matches have been, but the Aethran certainly dominated.  Again, without waiting for the ref to raise his arm in victory, Aethran Overmaster stomps away from ringside.  Plethador soon sits up and shakes the cobwebs from his head.  Big cheers for the leader of the Anime as he stumbles his way from ringside, waving groggily to his thousands of fans.
A rousing march begins playing and out comes Dark Menace wearing the colors of the UFSP.  He's followed, somewhat reluctantly, by CatFight and Darkest Justice who are both sporting the new Dark Menace for President shirts with the new DM 2132 logo and 'Make The Galaxy Great Again!' slogan.  CatFight gets into the ring and immediately removes the shirt, tossing it down to Dark Menace who is confused as to why she took it off.  She explains, she's never wrestled in it, so she doesn't want to take her chances of it getting in her way.  Dark Menace nods and folds the shirt up neatly and puts it in CatFight's corner.
The arena explodes with cheers as Wiggy appears and makes her way to the ring with Scorn.  Nitro stops them in the aisle.
NITRO:  Wiggy, I'd love to get your thoughts on the success of Wiggy's Women.  How do you feel the team is doing?
WIGGY:  Oh Nitro, I love how delicately you asked that question.  I appreciate the respect you're trying so hard to show me, a woman.  Nice to see a man attempting to change.  You'll get there.  I think WIGGY'S WOMEN are the most talked about faction in GALAXY'S FINEST™.  There has never been a team like this in the entire history of the federation.  Or any federation anywhere!  A team led by a strong woman and made up of even stronger women.  We have fights, but that's okay, sisters have fights.  At the end of the day, our goal is to wrestle and lay claim on the GWF WOMEN'S CHAMPIONSHIP and that's exactly what we've done so far and will continue to do.  Now if you'll excuse us, Scorn has some kitty hinder to kick in the ring.
Wiggy and Scorn continue to the ring and Scorn climbs into it, ready for the bell.
CatFight d. Scorn via DQ when the ref sees Wiggy slip a foreign object to Scorn – *** – CatFight was close to winning when the ref noticed Wiggy slipping a foreign object to Scorn during a pin attempt.  On closer inspection it was found to be a tube of lipstick.  Harmless possibly, but the ref's decision stands.  Scorn does not look happy and Wiggy is arguing with the ref.  Very confusing scene at ringside.  Scorn looks just as confused as everyone else at Wiggy's actions.  She is repeatedly yelling, "I didn't ask for lipstick! Why would I ask for lipstick?"  Scorn and Wiggy argue to the back.  Cracks seem to be appearing more and more in WIGGY'S WOMEN and one wonders, despite the cheery words, how much longer things can hold together.
CatFight and Darkest Justice leave ringside with Dark Menace campaigning behind them.  He tries to shakes hands and kiss babies but no one takes him up on his offer.
Bex is out to some decent cheers.  He, humbly, climbs into the ring and asks for the mic.
BEX:  I could come out here and have a bunch of excuses for not dethroning Chaos Supreme.  I could also come out and make big boasts about getting a rematch, but I'm here to do neither.  I let myself down by losing to Chaos Supreme and now there's only one corse of action.  Work harder.  Wrestle harder.  And that's what my goal is to do, win, lose or draw.  Staring now.
The fans cheer loudly for Bex who provides a breath of fresh air here in GALAXY'S FINEST™.
The lights go out and here comes Oracle leading Bex's opponent, Nosfera, to the ring.  Nosfera looks as wild as ever and the fans are hoping for a great match here.
Bex d. Nosfera via pinfall with GROUND ZERO – ** – Bex said he was going to wrestle hard and he did!  He completely overwhelmed the demon with a blistering offense and soon put him away with GROUND ZERO.  Big cheers to Bex as he gets his arm raised in victory.  Nosfera slinks away from the ring with, zombie-like, Oracle following behind.
ANIMEN REVENGE is out to huge cheers.  A large portion of those cheers going to Panther Warrior's partner for his superhuman-like performance at BATTLEZONE.  They await their opponents in the ring.
The march music begins playing again and Dark Menace heads to the ring with BACK IN BLACK.  Both Coven Black and UltraMantis Black are sporting shirts with the DM2132 logo on it, in black of course.  They do not look too happy about it.  They get in the ring and immediately remove their campaign shirts.  UltraMantis will start with Panther Warrior's Partner.  An interesting initial pairing as there were rumors that at one time, after his life-threatening beating, Panther Warrior's partner WAS UltraMantis Black.  The bell rings and Panther Warrior's partner delivers a forearm to the face that dazes UltraMantis Black sending him stumbling backwards!  The fans love it!  Here we go!
ANIMEN REVENGE d. BACK IN BLACK via pinfall when Panther Warrior hits Coven Black with Comeback Trail – * – This was all ANIMEN REVENGE.  Panther Warrior and his partner used quick tags to keep BACK IN BLACK reeling!  The fans laud the two AniMen as they leave the ring.  Dark Menace begins berating BACK IN BLACK saying that losses don't look good for his campaign.  Coven Black and UltraMantis Black seem to just shrug and ignore Dark Menace's ravings.
The lights go out and a eerie blue orb begins floating towards the ring.  When the lights come up the fans can see that it is Eydilon whom Oracle led to the ring.  The fans cheer loudly, but not for Eydilon.  They cheer because this is a promised match that they'd hoped to see at BATTLEZONE!  Pulsing music starts and Paganax appears with his flaming sword and the crowd roars with approval.  He stalks to the ring, his gaze focused slowly on Eydilon.
Before climbing into the ring, Paganax begins a mad dash around it!  The fans cheer as he makes the lap!  Eydilon watches his opponent circle the ring and then watches in horror as Paganax runs right past Oracle and clocks him in the head with the hilt of his sword, knocking him out!  The fans let out a roar of support as Oracle falls to the ringside floor!  Eydilon, realizing he's now alone, tries to complain to the ref but the ref says that the match hand't begun and Oracle was not a participant, so there's nothing he can do.  Paganax finishes his run near the ring steps, extinguishes his flaming sword and climbs into the ring, eyes locked on Eydilon who looks a little nervous.  The bell rings!
Paganax d. Eydilon via DQ when Eydilon smashes Paganax over the head with Oracle's Crystal Ball – ***1/2 – This match was all Paganax!  From the moment the bell rang, the Heathen Chief had Eydilon on the run!  The action spilled outside the ring and in a desperate attempt to stop the onslaught, Eydilon grabbed the fallen Oracle's crystal ball and brained Paganax with it.  The ref called for the bell.  Paganax, incensed that his victory had been taken from him, let out a primal scream and chased Eydilon to the back.  Fans are sure this feud is not over yet!  Officials soon came and removed Oracle from ringside.
THE TWO made their way to the ring, obviously without Oracle, and Sur looked furious.  He climbed into the ring and demanded a microphone.
SUR:  So let me get this straight, we are in the title match at BATTLEZONE and Eydilon goes to Magnus the Magnanimous for a replacement team and he sends a reject clown and a alternate universe Aethran to replace us?  No wonder DOOM lost at BATTLEZONE!  Tricks has never been any good and Mayhem Unleashed is half the man that this universe's Mayhem was, and I know, I've watched the tapes!  Heck, this universe's Mayhem could come out of retirement and snap Mayhem Unleashed in two like a toothpick!  You cannot replace class with trash and that's exactly what happened at BATTLEZONE.  Ghena and I—
Sur was suddenly cut off by the appearance of THE OUTCASTS who were storming to the ring, with Magnus the Magnanimous and a ref in tow!  We have a match!
OUTCASTS d. THE TWO via pinfall when Mayhem Unleashed hits Ghena with the LEAP OF DOOM – ****1/2 – What an epic battle!  Neither of these teams are fan favorites but, man that match had everyone in the building cheering loudly!  All four men, a bloody mess by the end of it all.  OUTCASTS pick up a HUGE win here and silenced a few doubters in the process!  Magnus jumps into the ring to mock and deride THE TWO as they slink away from ringside.  Excellent match.
As OUTCASTS leave ringside, Magnus the Magnanimous remains behind as the big COSMIC CAGE is assembled around the ring for our huge main event!
The sounds of the Aethran War Anthem begin to play and Minister of War comes to the ring in a shower of boos!  He greets Magnus at ringside and, smiling wickedly, enters the cage.
The War Anthem plays again and here come Turmoil, being led to ring by The Leveler.  As Turmoil gets into the ring, cameras pick up Minister of War talking to him.
MINISTER OF WAR:  We don't have to do this.  You could join me and a new era of Aethran Dominance, an era that Overmaster could never dream of ushering in, will begin.  
Minister of War extends a hand to Turmoil who stares at his opponent in silence as an answer.  The ref closes the door and calls for the bell!  Here is your Main Event!
MAIN EVENT
COSMIC CAGE MATCH
Minister of War d. Turmoil via escaping the cage after AETHRAN MASSACRE – ***** – Bloody.  Brutal.  Beyond comprehension.  This was a violent, violent match.  Both men could barely stand by the end.  It's Minister of War on the arena floor, laughing and looking back in at Turmoil lying in the middle of the ring as we…
FADE TO BLACK