January 27, 2017
|
Comments Off

on 2132.310 – INFERNO

Live from Amazon Arena, Bellatrix, Orion
Commentary: Trent Lawless
Backstage/Ringside: Nitro
This is INFERNO!
The arena is packed and we have a HUGE card for you tonight!  The big news is SLY DRURY has said he could not determine the #1 Contender to the GALAXIAN CHAMPIONSHIP because MONOLITH and NOSFERA have had a string of unclear finishes.  He has ordered both men to fight tonight and the winner will go on to face SHAYNE in the MAIN EVENT.  But there's a catch!  DRURY wants a decisive victory so he has ordered them to fight in a BARBED WIRE COSMIC CAGE!  The fans see through this ploy but we will see what happens tonight at INFERNO!
Our opening match came about after the tragic incident involving the shooting of MAGGIE THE TIGER.  SCORN firmly believes that DARK MENACE is behind the sinister deed and that NOVA knew it was going to happen as she was wrestling CATFIGHT when the animal was shot.  SCORN challenged NOVA to a match and this is it.
DARK MENACE heads out to his campaign music, campaigning every step of the way to the ring.  NOVA is in her DM 4 UFSP Shirt.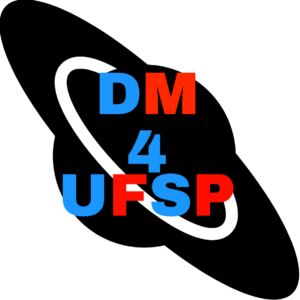 Scorn d. Nova via pinfall after BURNING SCORN – * – SCORN took it to NOVA from the opening bell.  DARK MENACE tried to interfere and was ejected for his troubles.  After that it was just a matter of minutes before SCORN got the win.
Next, the first meeting between the two FTR rookies as FALLER answers the challenge of DISCIPLE OF TERROR.
Disciple of Terror d. Faller via pinfall after ATOMIC WARHEAD – ** – This is the weakest FALLER has looked since his arrival which is saying a lot because he's had some great matches since his debut.  DISCIPLE OF TERROR gets the win and as he left the ring he declared his supremacy as the best athlete the FTR has ever produced.
DISCIPLE OF TERROR: I am here to stay.  I am not a part timer. Your gonna be looking at me for a long time to come! This is only the beginning of my REIGN OF TERROR!
The GLADIATORS have returned!  FIST is healed from the injuries he suffered at the hands of SECURITY SQUAD.  Of course they demanded a rematch for their titles, but DRURY said they'd have to beat MEAN STREETS first.  PATCH was very excited to get their chance to cleanly beat the GLADIATORS so this one should be good.
GLADIATORS d. MEAN STREETS when Fist hits Skiver with WEAPONS – **1/2 – This was a dominating show of force that soured any ideas of victory that PATCH had in his head.  The GLADIATORS have not lost a step and seem even more devastating than before.  There is no doubt their goal is to reclaim of their titles.
PERFECT SPECIMEN is out next with LORD NEXUS and OVERTIME to the cheers of the CROWD.  NITRO stopped them in the aisle and asked about OVERTIME'S presence.
OVERTIME:  Listen bro, my man Perfect Specimen is going up up an Aethran you know?  I'm here to watch his back, yo. 
The CROWD was pumped!  THE LEVELER is out next leading AETHRAN OVERMASTER to the ring for our next match.
Aethran Overmaster d. Perfect Specimen via pinfall after DOMINANCE – ***** – A heck of a match!  Seemed like it would be OVERMASTER squashing PERFECT SPECIMEN but suddenly PERFECT SPECIMEN began fighting back and this was one of the most incredible matches the GALAXY'S FINEST™ had seen!  OVERMASTER got the win but PERFECT SPECIMEN got a standing ovation from the crowd.
After the match, LORD NEXUS and OVERTIME climbed into the ring to help PERFECT SPECIMEN to his feet.  As soon as he was stable, OVERTIME LEVELS HIM WITH A CLOTHESLINE!  The whole arena is in shock!  OVERTIME begins kicking PERFECT SPECIMEN repeatedly until LORD NEXUS is able to pull him back.  The GWFZ grad then crosses over to the corner, grabs PERFECT SPECIMEN'S trophy and bails out of the ring!  The CROWD is booing loudly!  NITRO stops OVERTIME in the aisle to ask what is going on.
OVERTIME:  It's like this, I am the blue chip right?  I'm the rising star.  I get all the attention and I was getting it too.  Then this foo' shows up from some other dimension or some sh*t and all everyone can do is talk about him.  Perfect Specimen is da best!  When's Perfect Specimen be fightin' for the title?  What about me?  What about Overtime?!  Well, now y'all are talking about me!  You're welcome!
OVERTIME shoves NITRO into the guardrail and leaves with PERFECT SPECIMEN'S trophy!  SHOCKING FANS!  Nothing like this anywhere else!
The fans are recovering when a familiar howl fills the arena!
WOLF (over the PA):  OoOoooooOOOOOOooowwwwooooooooo!
The CROWD is on their feet as WOLF and LOPE head to the ring!  These two have been unstoppable since their return to GALAXY'S FINEST™!  Tonight, they take on BETTER THAN HUMAN who are led to the ring by ORACLE!
PREDATORS d. BETTER THAN HUMAN via submission when Wolf locks PSI in the SAVAGE FACE CLAW – * – Another dominant victory by PREDATORS here.  PSI didn't even get to tag out before WOLF had him tapping, minutes into the match.  These two are firing on all cylinders for sure!  Fans are already speculating what a wild match PREDATORS versus GLADIATORS will be.  It's bound to happen!
The mysterious hooded figure appears and a hush falls over the crowd as it makes it's way to the ring.  When at ringside the figure lifts its arms and huge column of flames shoots down from the ceiling to the center of the ring revealing BURNING MAN.  BALAAL is out next with ORACLE and he his slithering mad.  This is a huge rematch for these two and a big chance for BURNING MAN.  BALAAL is the only wrestler on the roster BURNING MAN has had any success with and it's only been after the hooded figure showed up.
HARDCORE TITAN DEATH MATCH
Burning Man d. Balaal via pinfall after EXHAUSTION – ***1/2 – BURNING MAN gets his first win here in the GALAXY'S FINEST™!  An insanely wild match that took these two all over the arena!  BURNING MAN, under the direction of the hooded figure, was impressive and, for the first time the galaxy witnessed his finisher EXHAUSTION (1).  It will be interesting to see where the hooded figure will direct BURNING MAN next.
Time for another grudge match.  BISHOP HELL (II) is furious at the antics of WITNESS who, during their last encounter, drenched him in soda!  BISHOP HELL (II) is burning for revenge here!  DARK MENACE is again at ringside campaigning.  WITNESS is out with LORD NEXUS who for the first time, seems a little unsure about his charge.  WITNESS is repeatedly saying, "You're not Drury.  You're not Drury!"  The ref, confused, calls for the bell.
TITAN DEATH MATCH
Bishop Hell (II) d. Witness via pinfall after HELLFIRE – **1/2 – BISHOP HELL (II) gets his revenge against WITNESS in a quick fashion here, putting WITNESS away with his signature move.  After the match, DARK MENACE calls for a prayer from BISHOP HELL (II).  He holds the mic as BISHOP HELL (II) raises his hands skyward.
BISHOP HELL (II):  Bless us, O Bishop, and these your gifts, which I just used to burn your enemy, for you, in Hell, Amen.
The CROWD boos loudly as BISHOP HELL (II) and DARK MENACE leave ringside.
MONOLITH is out and the CROWD is on their feet!  The BARBED WIRE COSMIC CAGE is lowered and affixed to the ring.  MONOLITH is alone, but fans spy the tiger stripped wristband that MONOLITH has on as tribute to MAGGIE THE TIGER and CATFIGHT.  He climbs into the cage.  The hooded figure appears again, slowly leading NOSFERA to the ring.  It's amazing how obedient NOSFRA is to this mysterious figure.  NOSFERA hops into the ring and the ref locks the door and calls for the bell.
BARBED WIRE COSMIC CAGE MATCH
Monolith d. Nosfera via escape after CATASTROPHE – ****1/2 – Wow!  This was amazing!  MONOLITH dominated NOSFERA from the moment the bell rang and was in control the entire time.  The strategy seemed to be to avoid the barbed wire so as to be in top form for the MAIN EVENT and it worked.  MONOLITH avoided any injury and, in fact, didn't even seem winded as he strode out of the ring to escape the cage.  NOSFERA didn't fare as well, however.  He lie in a pool of blood in the ring as the hooded figure came to collect him.  NOSFERA is injure for sure (5 Cards).
GWF WOMEN'S CHAMPION ELINA is out to cheers.  SHE DEVIL follows behind, doing the ULTIMATE FIGHTERS' trademark arm movements.  Finally FHANNA makes her way to the ring and the CROWD boos her loudly.  SLY DRURY has ordered that no one should be at ringside during this match.  The three women are in the ring and the ref calls for the bell.
GWF WOMEN'S CHAMPIONSHIP
TIRION TRIPLE THREAT MATCH
Fhanna d. Elina and She Devil via pinfall when she pinned Elina after THE OTHER WOMAN – ***** – FHANNA is the new GWF WOMEN'S CHAMPION!  The fans are shocked.  Not at FHANNA'S win, but how she did it.  Totally legit!  No interference, no dirty tricks, she went out there and wrestled the match of her life and won the title back for REGIME CHANGE!  Like her or not, fans were impressed with her in this match and believe she was the better wrestler tonight.  Right now, at this very moment, REGIME CHANGE holds all the titles!
SLY DRURY is out next to defeat his INTERPLANETARY CHAMPIONSHIP.  He calls for PAGANAX to come to the ring and bring whatever ref he's chosen for the match.  The CROWD goes nuts when PAGANAX appears with EURITAR and EURITAR removes his leather jacket to reveal a referee shirt!  SLY DRURY is not happy at all!  EURITAR calls for the bell!
INTERPLANETARY CHAMPIONSHIP MATCH
GUEST REFEREE: EURITAR
Sly Drury d. Paganax via pinfall after a deathjump – *** (SQUASH) – SHOCKER here!  SLY DRURY simply dominated from the opening bell to the pinfall.  PAGANAX got in no defense and fans could tell that even EURITAR was shocked and how badly the heathen chief was being beaten in this match.  EURITAR, to his credit, called it fair and square and you could see it pained him to count the final fall.  After the bell, DRURY smirked in EURITAR'S face as he was forced to raise his hand.  The CROWD was not happy.
SUR and BEX are out next with GHENA leading the way.  They look ready for their match against SECURITY SQUAD.  IRON HAND (II) and CODE DESTROYER are out, titles around their waist, FHANNA leading the way, ready to defend.  They climb into the ring and IRON HAND (II) will start with BEX.  The bell rings.
GALAXIAN TAG TEAM CHAMPIONSHIP
IMMORTALS d. SECURITY SQUAD via pinfall when Sur hit Code Destroyer with the Sur Spinning Power Slam – **** – SECURITY SQUAD wrestled well, but late in the match, SUR cut CODE DESTROYER off from his partner and then just systematically began wearing him down until he got the win.  Even FHANNA's interference and what seemed to be some crooked refereeing couldn't help SECURITY SQUAD retain the titles!  IMMORTALS are the new GALAXIAN TAG TEAM CHAMPIONS.
MONOLITH made his way to the ring for our MAIN EVENT.  He looked confident as he waited in the ring for the GALAXIAN CHAMPION to arrive.  The slow twang of a dobro starts and SHAYNE makes his way ringside on his horse, FHANNA riding behind him.  The fans are on their feet!  This is out MAIN EVENT!
MAIN EVENT
GALAXIAN CHAMPIONSHIP MATCH
Shayne d. Monolith via pinfall after EYE TO EYE – ***** – What a match!  It could have gone either way at anytime, but a late second wind by SHAYNE begins to wear the big man down!  FHANNA interfered at one point which brought a HUGE surprise as CATFIGHT sprinted to the ring to the delight of the crowd as she clobbered FHANNA to even the sides!  MONOLITH, got a small push from CATFIGHT'S appearance but SHAYNE hits EYE 4 EYE for the win!  Mixed feelings in the arena as CATFIGHT has returned but REGIME CHANGE hangs on to the biggest prize in the galaxy.  SHAYNE celebrates in front of the booing CROWD as we…
FADE TO BLACK
Next…..RECKONING!